9250404173 ramsons kshitij affordable 1 bhk 12.99 lac in sector 95 gurgaon
9250404173
Ramsons
kshitij
Affordable 1 BHK 12.99 Lac in Sector 95 Gurgaon
ramsons
Kshitij – Ramsons Bring to you an extend that you can call home. Kshitij, which implies skyline. Ramsons Infrastructure propelling new moderate 1 & 2 BHK
Apartments
-Ramsons Kshitij in Sector 95
Gurgaon
under Haryana Affordable Housing Policy 2013. Part 95 is one of the new parts around the National Highway 8, that are a piece of Gurgaon Master Plan, with the vastest Expressway in the nation that will interface NH-8 to IGI Airport and Dwarka.
Project USP:
• Fixed Rate Of Rs. 4000/ Sq. Ft. Carpet Area (Fixed By Govt. Of Haryana).
• No Extra Charges i.e.: EDC/ IDC/ Car Parking/PLC + Club Charges.
• Allotment Draw by Haryana Govt.
• No Maintenance Charges for 5 Years after Occupation.
• Defferred Payment Plan of 42 Months.
• Delivery – 4 Years – No Delays.
• BANK FINANCE – Up to 80%.
• Two Wheeler Parking – Free.
Types Total Area Carpet Area Balcony Area Total Sale Price
TYPE A (2 BHK) 560.03 Sq. Ft. 463.51 Sq. Ft. 96.52 Sq. Ft. Rs. 19.02 Lac
TYPE B (2 BHK) 536.21 Sq. Ft. 447.25 Sq. Ft. 88.96 Sq. Ft. Rs. 18.33 Lac
TYPE C (1 BHK) 349.94 Sq. Ft. 321.2 Sq. Ft. 28.74 Sq. Ft. Rs. 12.99 Lac
TYPE D (1 BHK) 360.07 Sq. Ft. 317.39 Sq. Ft. 42.68 Sq. Ft. Rs. 12.90 Lac
TYPE E (2 BHK+Study) 684.72 Sq. Ft. 607.93 Sq. Ft. 76.79 Sq. Ft. Rs. 24.70 Lac
Contact us:-
Property Expert
9250404173
gurgaonaffordable@gmail.com
http://www.affordablehomesgurgaon.in/ramsons-kshitij-affordable-sector-95-gurgaon/
Write review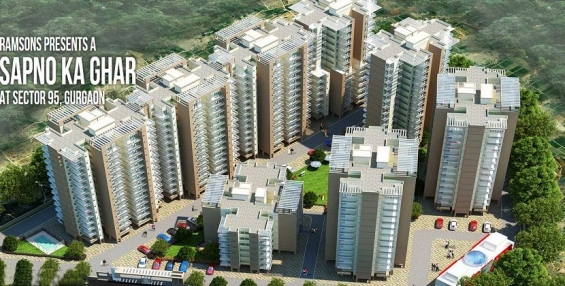 9250404173 ramsons kshitij affordable 1 bhk 12.99 lac in sector 95 gurgaon
Write review
Leave your comments on this ad
Offensive messages and spam will be removed